Dan Joosten serves as President and Owner of LEL Environmental for the past 23 years. Dan graduated from Sam Houston State University and holds a Bachelor of Business Administration and a Masters of Environmental Engineering. His certifications include; Radioactive Safety Officer (RSO) and CECM (Certified Environmental Compliance Manager), 40 Hour Haz-Woper trained, DOT shipping documentation, and Emergency Response first responder.
Dan's experience working in the environmental field and for TSDF's gives him the knowledge of managing waste, minimizing waste generated, and bringing complete sustainable solutions to each of his customers. He has become a leading knowledge expert in this complex field, which has brought clients to LEL from across the continent with sustainable environmental solutions.
Mr. Joosten is committed to environmental sustainability and recognizing the impacts on global ecosystems. He strives to integrate the most efficient and effective practices for the usage of natural resources into LEL's waste management programs.
Debra Hammons is a Native Houstonian. She joined LEL in March 2014 and serves as a communicative HR Director.
Along with her duties and commitment to LEL's company resources, she quotes: "I am fascinated by the employee lifecycles and all their components, such as recruiting, onboarding, daily operations, and supporting employee relations. To maintain my role in the organization, I always ensure that I take time to enjoy personal strengthening activities, visiting wineries, sharing time with family and friends. These are some of the things we all need in making time to take care of ourselves to help others."
Some of her favorite travel destinations are Montana, California, and the Hill Country.
Derrick Rankin, the Logistics Manager at LEL Environmental, joined the team in 2014. Overseeing the transportation of projects nationwide, Derrick leverages the company's operating assets with diversity and efficiency at the forefront. He is responsible for all customer requests involving waste disposal and strives for every job to exceed customer satisfaction. As for logistics, Derrick's expertise stretches over a wide range in the transportation of hazardous and non-hazardous wastes, the handling of materials management, logistics and strategy planning, RCRA, environmental compliance, remediation, emergency response services, and DOT compliance.
When he's not juggling all the above, Derrick enjoys hunting, being outdoors, spending time with the family, and working on the family ranch.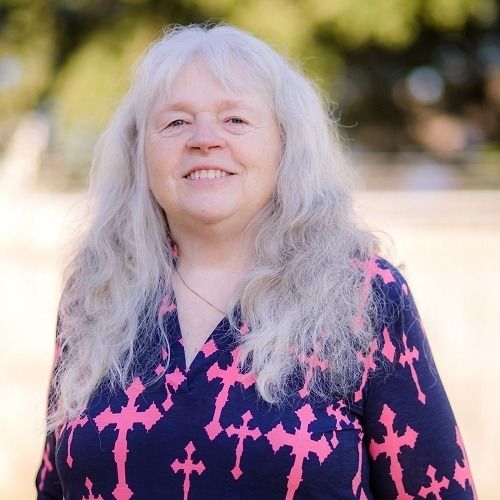 Customer Service and Compliance
Diana Fitzgerald shines in Customer Service and Compliance. She brings to LEL her experience in certifications for RCRA Hazardous Waste, DOT Texas Hazardous & Industrial Waste, California RCRA, and DOT Hazardous Waste Training. Diana's role proficiently covers many areas of LEL's organization, including customer service, profiling of waste, quotes, and customer inquiries. Moreover, she is responsible for Certificates of Insurance/ISNetworld and Compliance, which are pillars essential to the company's foundation.
In Diana's spare time, she enjoys making memories with her family, and grandchildren whether it be as simple as watching a movie or as adventurous as planning road trips and vacations.
Lisa Shawmeker plays a vital role in the accounting department for LEL Environmental. She has three decades of accounting experience and is trained as an ISO Auditor to help organizations become certified. She focuses on the integrity of the numbers and ensures that the company's financial core remains robust and interpretable, allowing leadership forecasting.
Indeed, with her support, productivity is conveyed for the company's efficiency and effectiveness to serve LEL's customers best.
Lisa is passionate about sewing and enjoys spending time with her family and her grandchildren in her spare time.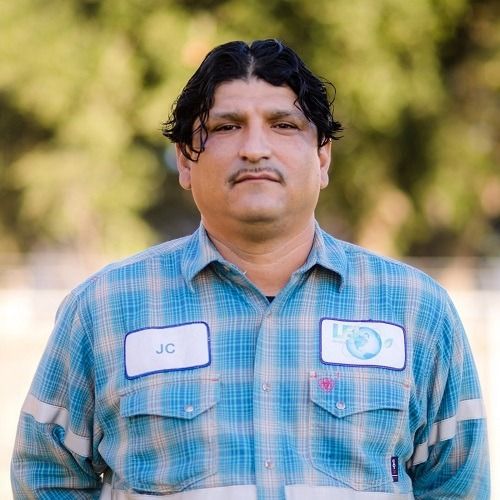 Project management, Operations
Since 2011, JC Medellin continues to oversee the Pasadena TX Project/Operation branch at LEL Environmental. JC stops at nothing to ensure each moving part has its place with day-to-day projects, business administration, job assignments, and team functionality.
With over 20 years in the industry, JC exemplifies success as he began as a field technician with no experience and making his way up to management. Due to JC's determination to give 110%, his career growth became possible; always upfront, willing to learn.
JC enjoys spending time outdoors with the family, working and tinkering on various wood projects that give him joy.
As a CDL Driver for LEL Environmental, Jacobe Jones is the trusted operator of a heavy-duty roll-off truck used in preparing, loading, and transporting large containers to disposal sites. Jacobe also transfers loads to recycle facilities and customer locations. When there is a need, he provides diversity by employing and operating a 130bbl tanker truck to do the job. He wastes no time to ensure all these transactions succeed to the highest standard. His vision for excellence is reflected in the high degree of productivity, safety, and care manifested in each job done.
Jacobe ranks with Class A CDL, TWIC Card, and 40 Hour HazWoper certifications which pair well with his professional goals.
He quotes: "I'm big on integrity, growth, and development so that I can be an asset to others…helping others out whenever possible."
After hours, Jacobe enjoys spending time with his family, reading, and watching movies. Most of all, his real specialty is looking up new recipes to cook in his kitchen.
James Martin brings over 20 years of experience as a Class A CDL driver in the Logistics Division and serves as team lead for the Fuel Quality Division. He ensures the safe transportation of products or waste in our featured liquid vac-trucks and roll-offs. He also helps in performing services on-site for Fuel Quality, including underground tank health and maintenances.
Outside of LEL Environmental, James enjoys spending time with family outdoors, playing and coaching baseball, finding new historical sites, water parks, or enjoying different unique foods.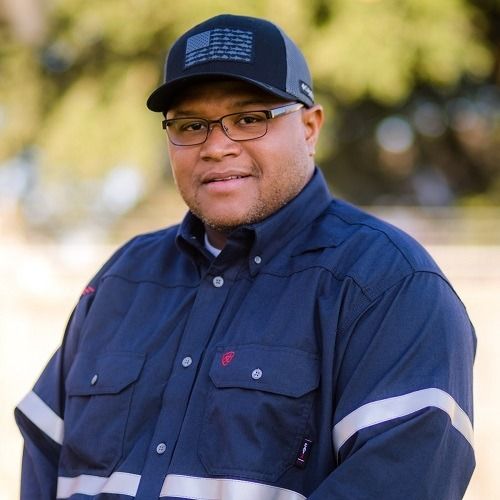 Industrial Services Supervisor
With over 20 years of hands-on field experience, Keith Stewart, an Industrial Services Supervisor at LEL Environmental LTD., takes pride in ensuring that all projects perform to the best of his ability and maintain safety at all times.
Keith enjoys time with his family, bike riding, going to the movies, and binge-watching his favorite shows. His family is his passion, and he has a solid value for raising his eight children to become productive members of society.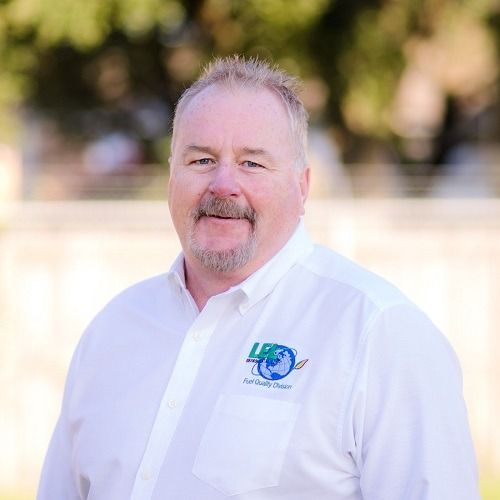 FQD Director of Operations and Business Development
Neil Ligertwood serves as the Director of Operations and Business Development for the LEL Environmental Fuel Quality Division. He is persistent in expanding on the quality of services offered while ensuring that safety remains a top priority through every capability.
For Neil, supporting operations and all field technicians is key to delivering the highest consistent quality of service to all of our valued customers. His experience portfolio consists of working within the products of the petroleum industry, measuring, sampling, testing, and verifying the quality and quantity of all liquid petroleum products. Neil ranks with certifications in OSHA, RCRA, HAZWOPER, ISO, ANSI, ISM, ISPS, ASTM Test Methods, and auditing for regulatory compliance, quality, and safety.
Neil considers every detail that each job may need while taking a proactive initiative to ensure every task and job exceeds all expectations. He quotes: "I drive solutions to impossible challenges and have a passion for taking on new opportunities and creating wins for all involved."
His interests include quality time with family, friends, and beloved pets, as well as relaxing in the yard after a hard day's work.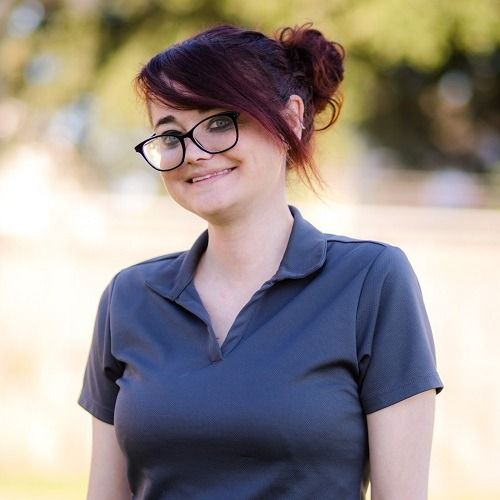 Customer Service and
Compliance specialist
Katey Green is our Customer Service and Compliance specialist. She ensures that all customers can meet environmental compliance in state and federal regulations by helping them to profile all their materials into their exact qualifications.
With her educational background in various Environmental Sciences & Regulations, Katey is highly passionate about protecting the environment.
In her spare time outside of work, she focuses on quality family time, movie marathons, and visiting farmer's markets.